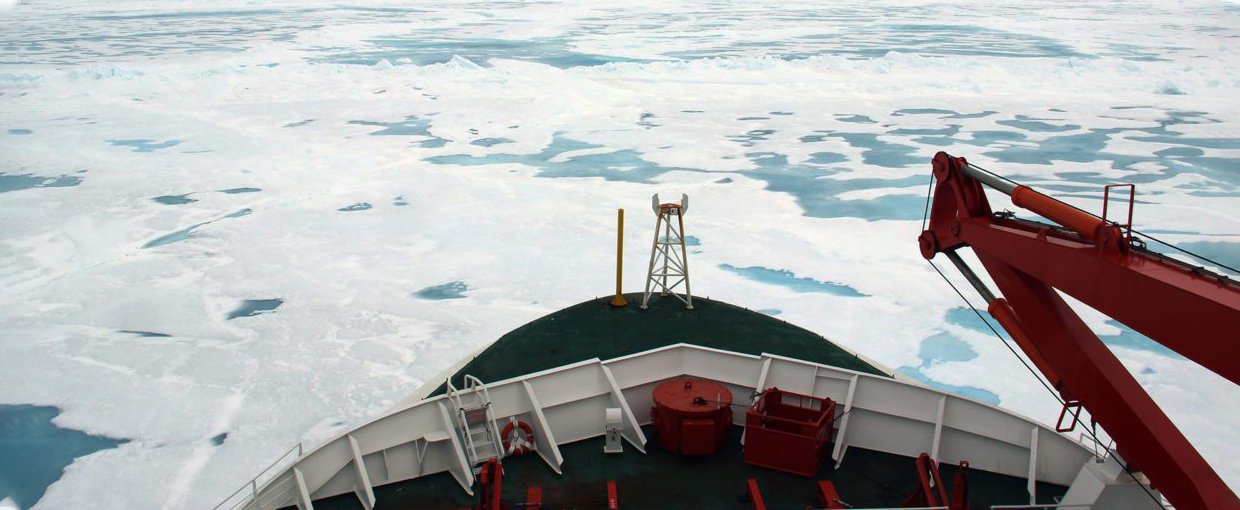 NASA, ESA, CSA, and L. Hustak (STScI); Science: The JWST Transiting Exoplanet Community Early Release Science Team
NASA/JPL-Caltech/Space Science Institute
Chris German, Woods Hole Oceanographic Institution)
Program News
2022 in Astrobiology
As 2023 begins, NASA Astrobiology is looking back at some of the highlights from the past year. From exciting research findings to event milestones, here are just a few of the things that made 2022 memorable.
Webb's Views of Exoplanet Atmospheres:
After decades of anticipation, the first full-color images and spectroscopic data were released from NASA's James Webb Space Telescope on July 12, 2022. Webb is a partnership with ESA (European Space Agency) and CSA (Canadian Space Agency), and when the powerful space observatory went online this year, it ushered in a new era of astronomy. Among its first data release was the atmospheric spectra of a hot, puffy gas giant planet orbiting a distant, Sun-like star. The spectra for the planet WASP-96 b showed a distinct signature of water and evidence of clouds and haze. Later, Webb's highly sensitive instruments were trained on the atmosphere of the 'hot Saturn' planet WASP-39 b and returned the first molecular and chemical profile of a distant world's skies.
Neither of these planets would be habitable for life as we know it, but the findings provide invaluable data for developing technologies and techniques to characterize the atmospheres of smaller, Earth-sized worlds. One day, a powerful telescope could gaze at the atmosphere of a distant, rocky world to look for atmospheric signs of life.
Phosphorus in Enceladus' Ocean
In this research finding, NASA-supported astrobiologists used geochemical models and data from the Cassini mission to predict the chemical speciation, solubility, and abundance of phosphorus in the ocean of Saturn's moon Enceladus. Phosphorus is thought to be essential for life as we know it. The study found that Enceladus' subsurface waters might be rich in dissolved phosphorus, providing further evidence that Enceladus could be habitable and that life in the ocean would not be limited by the availability of this important molecule.
The paper, "Abundant phosphorus expected for possible life in Enceladus's ocean," was published in the Proceedings of the National Academy of Science (PNAS).
Life at an Arctic, Ice-Covered Hydrothermal Vent System
In 2022, a plethora of research papers were published that resulted from an expedition to a unique hydrothermal system and they showed that this site could be an excellent analog for similar systems on other ocean worlds. The Aurora vent field is closer to the North Pole than any other known hydrothermal system and the first seafloor site to be discovered under permanent ice-cover. The expedition focused on an area of the Aurora field known as Gakkel Ridge, and documented the many fascinating organisms that call the vent system home. The expedition also provided important insights into sampling a site under permanent ice cover using a remotely operated vehicle, data that could be useful in planning future missions to search for evidence of life on icy ocean worlds like Jupiter's moon Europa or Saturn's moon Enceladus.
Perseverance the Collector
One of the most important astrobiology tasks performed by the Perseverance rover is the collection of samples on Mars that will one day be returned to Earth for detailed study as part of the Mars Sample Return mission. In October of 2022, NASA and ESA made a formal agreement to proceed with the creation of the first sample tube depot on Mars. Here, at a location known as "Three Forks," a scientifically curated selection of samples from Perseverance will be safely tucked away as a backup for duplicate samples held on the rover. If necessary, a future mission will retrieve the samples from Three Forks for return to Earth. The samples contain materials that can tell the story of Jezero Crater's history, it's habitability over time, and possibly whether or not ancient life was once present at the site.
Alternative Biosignatures
The search for life in the Universe is a key goal of NASA, and many astrobiologists work diligently to determine the most effective way to identify signs of life, or biosignatures, on other worlds. Astrobiologists who study exoplanets are continuing to build an inventory of the composition and concentrations of gases in a planet's atmosphere that could signal the presence of life. For instance, the presence and amount of oxygen in Earth's atmosphere is linked to the activities of life, such as photosynthesis, on our planet. In 2022, a team of astrobiologists published important findings about possible 'alternative' atmospheric biosignatures, meaning gases aside from primary biosignatures gases like oxygen. One paper reports that methylated gases, such as methyl bromide (CH3Br), could be identifiable in a planet's spectrum using powerful telescopes. Gases like this are produced through methylation reactions, which are fundamental to life. The researchers believe that the detection of a methylated gas alongside a primary biosignature gas like oxygen would be a compelling sign for the presence of life. Another study looked at concentration of nitrous oxide (N2O) in the atmosphere of planets over a range of conditions. On Earth, N2O can be released by living organisms and it could also be a sign of life's presence on other worlds.
Monster Quakes on Mars
On May 4. 2022, NASA's InSight mission recorded the largest quake ever observed on another planet. The magnitude 5 temblor occurred on the 1,222nd Martian day, or sol, of the mission. After landing on Mars in 2018, InSight cataloged more than 1313 quakes on the red planet. Studying these events has uncovered details about the core and mantle of Mars, but it was InSight's detection of surface quakes caused by a meteorite impact that have helped reveal clues about the planet's crust. Data from the meteoroid strike was published in October of 2022 and the two papers in the journal Science describe curious and fascinating details about the structure of the martian crust that could reveal details of how the planet formed and evolved. NASA's InSight mission finished operations on December 15, 2022, after spending four years collecting amazing data at the Mars surface.
AbSciCon 2022: From Stars to Cells
In May of 2022, astrobiologists from around the world gathered (in person and virtually) for the Astrobiology Science Conference to present the latest research findings in fields encompassed by astrobiology. The largest meeting of astrobiology included panel discussions, plenary sessions, town halls, science talks, poster sessions, a writing competition, and many other activities to help spread knowledge, facilitate collaborations, and plan for the future. AbSciCon occurs every two years and the next installment will be held in Providence, Rhode Island, in May 2024.
International Summer School in Astrobiology
In June 2022, the International Summer School in Astrobiology was held in Santander, Spain, marking the 20th anniversary of the collaboration between NASA Astrobiology and the Centro de Astrobiología (CAB) in Spain. The Josep Comas i Solà International Astrobiology Summer School is a week-long program held annually for graduate students and postdoctoral fellows. The program provides lectures from international experts, round-table discussions, student projects, night-sky observations, and a half-day field trip to a site of astrobiological interest. For the 20th edition, the school focused on the topic "Searching for life on Mars: Techniques and challenges." This is an important topic of study for astrobiologists as Perseverance begins caching samples on the surface of Mars for a future Mars Sample Return mission.
LIFE: Early Cells to Multicellularity
In May of 2022, NASA's Astrobiology program announced the newest Research Coordination Network (RCN) 'LIFE: Early Cells to Multicellularity.' LIFE is the latest NASA-supported RCN, which are virtual collaboration structures designed to support groups of scientists to communicate and coordinate their research across disciplinary, organizational, divisional, and geographic boundaries. LIFE brings together researchers funded by NASA and others from around the world to spend five years studying the earliest biological process on Earth and the evolution of life into more complex organisms.
Ethics in Fieldwork
Field work on Earth is an essential component of astrobiology research, and 2022 saw members of the astrobiology community coming together to discuss the necessity of ethical practices as scientists enter the field to conduct their work. Last December, conversations about the importance of ethical sampling were at the center of a Town Hall at the 2021 American Geophysical Union (AGU) Fall Meeting. A paper, "Co-Creating Ethical Practices and Approaches for Fieldwork," was published this year and provides context for and elaborates on the discussion at that Town Hall and in focused meetings that stemmed from it. Recommendations of the work include equally valuing Indigenous and Western perspectives and knowledge, building relationships with Indigenous communities, teaching ethical sampling protocols in geoscience curricula, and broadly implementing sharable sample archives.
Throughout 2022, the conversations around field ethics continued with further presentations at events such as Advancing IDEA in Planetary Science (IDEAcon), the Lunar and Planetary Science Conference (LPSC) and the 2022 Astrobiology Science Conference (AbSciCon), and a workshop at the 2022 AGU Fall Meeting. These discussions continue to advance understanding of the issues around field site ethics and are helping guide the astrobiology community toward ever greater accountability and excellence in our shared endeavors to understand our origins and search for life elsewhere. As part of the ongoing commitment to fostering a community of authentic diversity through safety, equitable access, and justice, the NASA Astrobiology Program focused attention on supported fieldwork. This included the addition of new language to NASA's ROSES 2022 omnibus solicitation (NNH22ZDA001N) in Appendix C—Planetary Science Research Program (section 3.15—Fieldwork).
The NASA Astrobiology Program looks forward to Earth's next orbit around the Sun, and all the amazing achievements yet to come from the astrobiology research community in 2023.