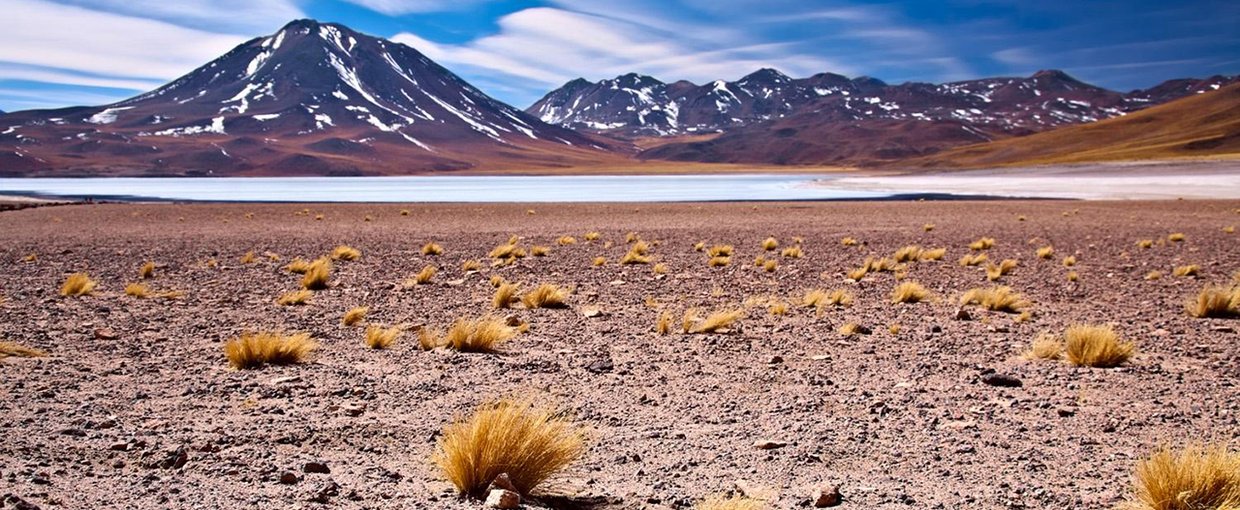 Overview
The Atacama desert in South America is one of the driest locations on Earth. Certain regions of the desert contain surface sediments with incredibly low numbers of microorganisms. Life in the Atacama has adapted to harsh conditions like a severe lack of water, increased oxidation, and high salinity.
Research
The surface environment in the Atacama is dry and contains very low numbers of microorganisms, which is a suitable place for testing life detection instruments and drills for future missions to Mars.
An integrated rover/drill is being used at sites in the Atacama Desert that are flight prototypes comparable to those planned for ExoMars and Icebreaker. It will acquire drilled cuttings and transfer to the rovers instruments. This work will test on-board autonomy and monitoring to support drilling, and demonstrate science support (operations and control) for the rover/drill/instrument operations.