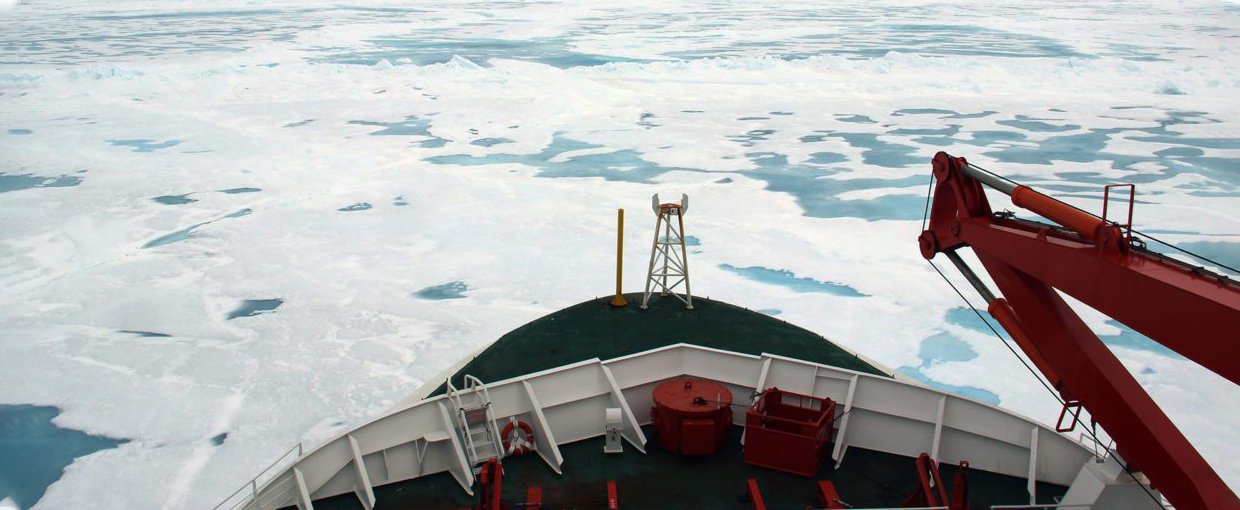 Chris German, Woods Hole Oceanographic Institution)
Feature Story
Exploring Enceladus in the Arctic
On an expedition to the Aurora vent system in the Arctic Ocean, astrobiologists supported by NASA have identified a site that could prove an excellent analog for similar hydrothermal systems on other ocean worlds. The Aurora site is closer to the North Pole than any other known hydrothermal system and the first seafloor site to be discovered under permanent ice-cover.
During the expedition, the team identified a newly forming volcanic mound that is more than 100 meters across. This is unusually large for a volcanic vent on what is known as a slow-spreading ridge on the ocean floor. Slow-spreading ridges are places where the ocean crust is gradually being pulled apart, causing the seafloor to break into ridges and valleys. When collecting samples from the plume of material emanating from the vent, the scientists uncovered other ways in which this hydrothermal system is unique.
In the study, the team outlines what they believe is happening beneath the seafloor to form this system, and the information could have important implications for the exploration of icy worlds like Enceladus. The vent system at Gakkel ridge appears similar in many ways to those predicted for Enceladus, and could be spontaneously synthesizing materials important for the origin of life on this and other ice-covered ocean worlds.
"We should be pinching ourselves because it turns out that the first vent-site tracked to source in the Arctic is a very useful analog for answering questions pertinent to Enceladus missions," said Chris German of the Woods Hole Oceanographic Institution.
Enceladus featured prominently as a target for exploration in the recent decadal survey from the National Academy of Science, Engineering, and Medicine (NASEM). The new study highlights just how useful Arctic hydrothermal vents could be in planning future missions to search for evidence of life in the outer Solar System.