2009 Annual Science Report
Reporting |
JUL 2008 – AUG 2009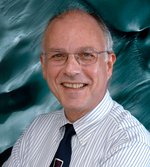 NAI Director:
Carl Pilcher
Letter from the Director: 2009 NAI Annual Report
Starting NAI's Second Decade
The year reported here, July 1, 2008 to June 30, 2009, marks a major transition and the start of the second decade of the NASA Astrobiology Institute (NAI). What began as an experiment in science management has matured into a vibrant community of geographically distributed researchers and educators linked together by some of the most modern collaborative technologies. The major transition was the start of the ten teams selected in the Cycle-5 NAI competition. The new teams were announced in October 2008, and began their tenure on Feb. 1, 2009.
The first order of business ...
Continue reading.
This Year At a Glance
Breakdown of Top Journal Publications