2014 Annual Science Report
Reporting |
SEP 2013 – DEC 2014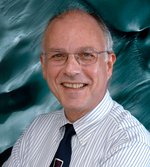 NAI Interim Director:
Carl Pilcher
Letter from the Director: 2014 NAI Annual Report
We are very pleased to publish the NAI 2014 Annual Report covering the period September 1, 2013 to December 31, 2014. A major activity of the year was the 7th competition for new research teams. This competition differed from the past in that the proposing teams were required to structure their proposals around a single compelling question in astrobiology. This led to a group of seven new teams that are each extremely well integrated as well as highly interdisciplinary.
Continue reading.
This Year At a Glance
Breakdown of Top Journal Publications