2011 Annual Science Report
Reporting |
SEP 2010 – AUG 2011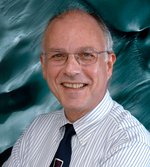 NAI Director:
Carl Pilcher
Letter from the Director: 2011 NAI Annual Report
We are very pleased to release the NAI 2011 Annual Report covering the period from July 1, 2010 to June 30, 2011. This year marked an auspicious milestone for the Astrobiology Program as a whole and a number of new initiatives for the NAI. The milestone was the 50th anniversary of the Exobiology/Astrobiology Program, celebrated in Washington, DC at a Symposium featuring talks by James Lovelock, Lynn Margulis, Steve Squyres, and former NASA Administrator Dan Goldin. Archived video recordings of several of the talks and panels are available here.
NAI's new initiatives for the year (including the last ...
Continue reading.
This Year At a Glance
Breakdown of Top Journal Publications
27

Science

15

PNAS

25

Nature