2015 Annual Science Report
Reporting |
JAN 2015 – DEC 2015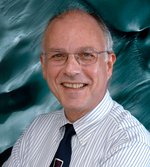 NAI Interim Director:
Carl Pilcher
Letter from the Director: 2015 NAI Annual Science Report
We are very pleased to publish the NAI 2015 Annual Report covering the period January 1 to December 31, 2015. As readers of these letters likely know, one of NAI's most central success criteria is the Institute being more than the sum of its parts. This particularly applies to scientific research, where our goal is to bring our individual research teams together to realize synergies and achieve scientific outcomes that otherwise would not have occurred. This has been a particular focus since the most recently selected (CAN-7) teams came on board at the beginning of 2015. (See the Director's Letter introducing these teams in the 2014 Annual Report.)
Continue reading.
This Year At a Glance
Breakdown of Top Journal Publications