2008 Annual Science Report
Reporting |
JUL 2007 – JUN 2008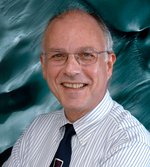 NAI Director:
Carl Pilcher
Letter from the Director: 2008 NAI Annual Report
I am very pleased to release this latest NAI Annual Report, covering the period from July 1, 2007 to June 30, 2008. We have modified the NAI website to make this report (and those of the past several years) more accessible and user friendly. In addition to viewing the Annual Report by team, as before, you can now also view it by Astrobiology Roadmap Goal and Objective, as well as by Tags associated with each Project Report.
The NAI passed a number of major milestones this year. The first was the December 2007 publication of the National Research Council (NRC ...
Continue reading.
This Year At a Glance
Breakdown of Top Journal Publications