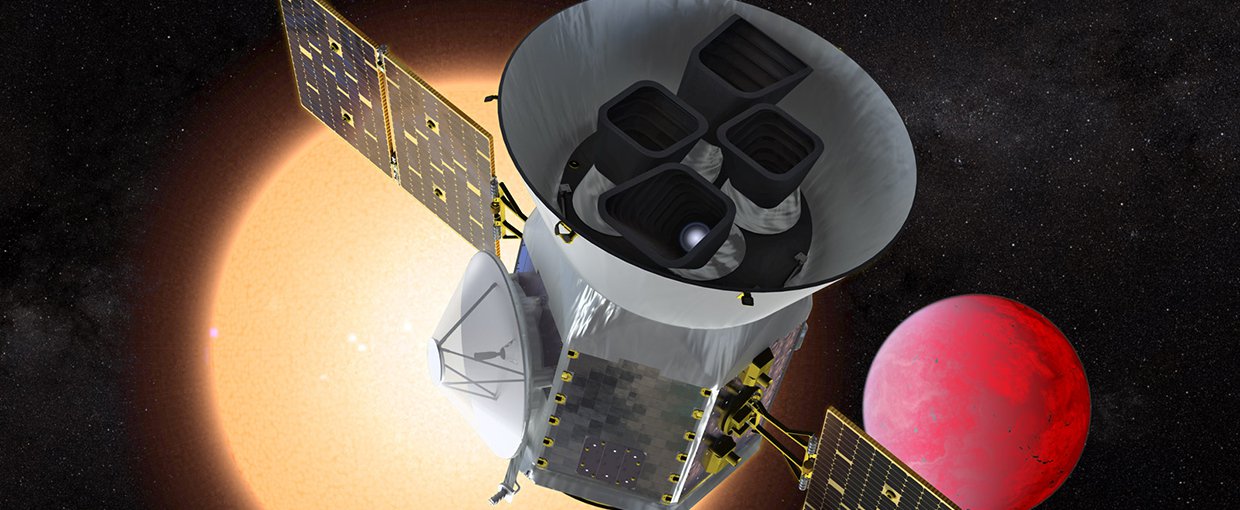 Feature Story
TESS Launch Now Targeted for Wednesday
Teams are working towards a launch of the Transiting Exoplanet Survey Satellite (TESS) on Wednesday, April 18
The launch of NASA's Transiting Exoplanet Survey Satellite (TESS) is now scheduled for Wednesday, April 18. The launch will take place from Space Launch Complex 40 at Cape Canaveral Air Force Station in Florida no earlier than 6:51 p.m. EDT.
For more information, visit: NASA TV Updates Launch Coverage for Planet-Hunting Mission TESS.
TESS will be carried into orbit from Cape Canaveral Air Force Station onboard a SpaceX Falcon 9. TESS will be placed in a highly elliptical 2:1 lunar resonant orbit, with an apogee of 373,000 km. This orbit will place TESS outside of the Van Allen belts, allowing the telescope to gather unobstructed images of both the northern and southern skies.
Visit NASA TV for more information about live events scheduled for the day of launch.