
Research Highlight
Magnetism of the Comet 67P/Churyumov–Gerasimenko
Magnetometry measurements shed light on the nebular field of the outer Solar System.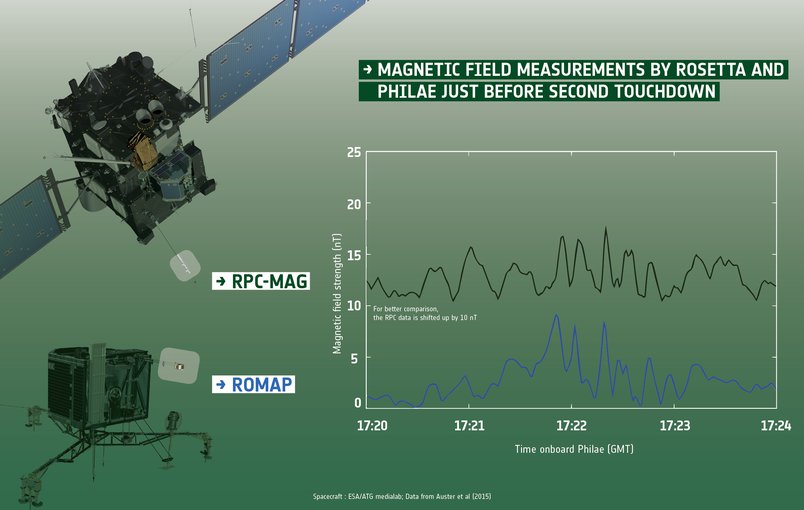 When the European Space Agency's Rosetta mission delivered the Philae lander to the surface of the comet 67P/Churyumov–Gerasimenko (67P), measurements from Philae indicated that the comet has a surface magnetic field of less than 0.9 nanotesla (nT). Weak magnetic fields on bodies like 67P are thought to be remanent magnetization left over from accretion processes, and can provide details about the the space environment in which the objects formed and their geological evolution over time. Studying the magnetic field of 67P can also help astrobiologists understand conditions that were present the solar nebula and the processes by which Solar System bodies were formed.
Using magnetometry data from Philae, a team of researchers uncovered details about the spatial scale and intensity of the remnant magnetic field on 67P. The results indicate that the background magnetic field of the solar nebula was probably less that 3 μT in the outer Solar System (at a distant of 15–45 au from the young Sun). This finding is consistent with current theories of how protoplanetary disks evolve.