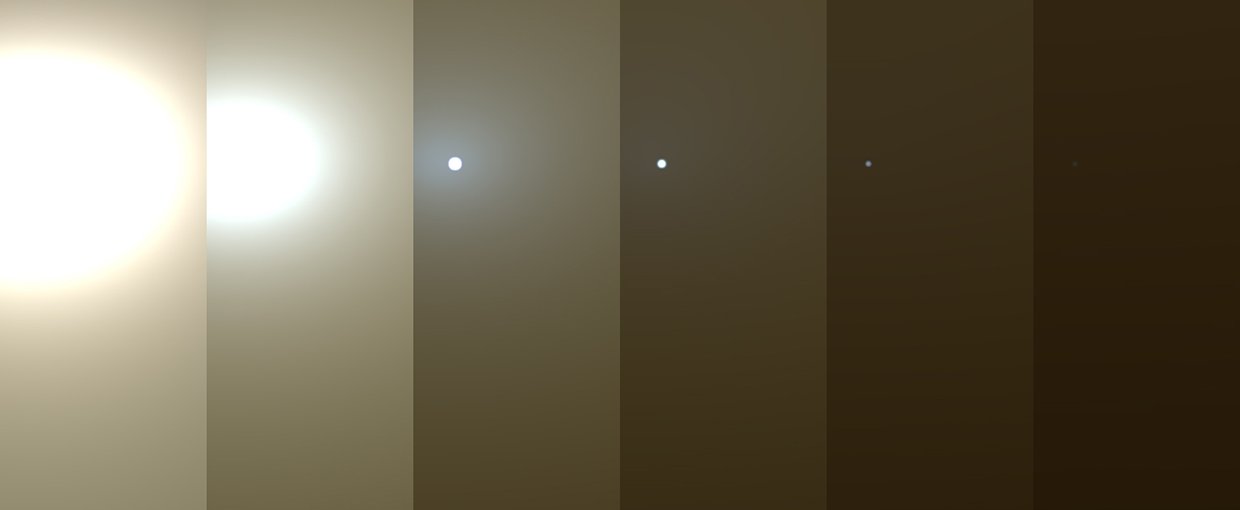 NASA/JPL-Caltech/Cornell Univ./Arizona State Univ.
NASA/JPL-Caltech/Cornell/ASU
NASA/JPL-Caltech/Cornell/USGS/Cathy Weitz
Feature Story
Opportunity Rover Mission Comes to an End
Opportunity Rover on Mars declared inoperative
NASA has announced that the Mars Exploration Rover Opportunity has completed its 15 years of exploration on the surface of Mars. In June of 2018, Opportunity was enveloped by a massive dust storm on Mars and was unable to use its solar panels to recharge its batteries. The final signal from Opportunity was received on June 10, 2018, and engineers have now made their final attempt to restore contact.
Opportunity and its twin, Spirit, were launched in the summer of 2003. Both rovers far outlasted their original missions to become some of the longest-lived and most successful interplanetary explorers to date. Designed to last just three martian months, Opportunity spent 15 years gathering data on Mars. The rover has provided invaluable results that will shape the future of Mars exploration for decades.
Opportunity features in Issue #2 of the Astrobiology Graphic History, available at: https://astrobiology.nasa.gov/resources/graphic-histories/.
From NASA:
NASA's Record-Setting Opportunity Rover Mission on Mars Comes to End
One of the most successful and enduring feats of interplanetary exploration, NASA's Opportunity rover mission is at an end after almost 15 years exploring the surface of Mars and helping lay the groundwork for NASA's return to the Red Planet.
The Opportunity rover stopped communicating with Earth when a severe Mars-wide dust storm blanketed its location in June 2018. After more than a thousand commands to restore contact, engineers in the Space Flight Operations Facility at NASA's Jet Propulsion Laboratory (JPL) made their last attempt to revive Opportunity Tuesday, to no avail. The solar-powered rover's final communication was received June 10.
"It is because of trailblazing missions such as Opportunity that there will come a day when our brave astronauts walk on the surface of Mars," said NASA Administrator Jim Bridenstine. "And when that day arrives, some portion of that first footprint will be owned by the men and women of Opportunity, and a little rover that defied the odds and did so much in the name of exploration."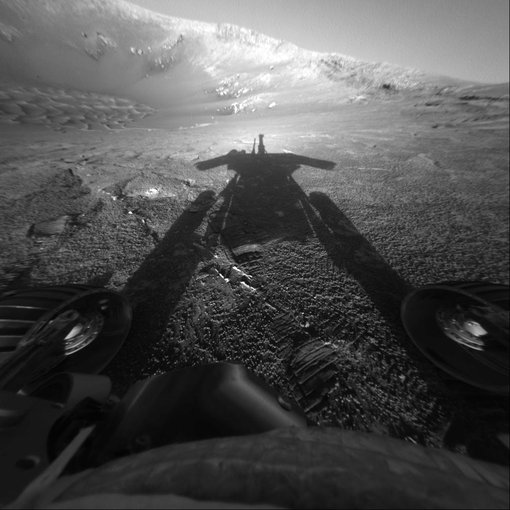 Designed to last just 90 Martian days and travel 1,100 yards (1,000 meters), Opportunity vastly surpassed all expectations in its endurance, scientific value and longevity. In addition to exceeding its life expectancy by 60 times, the rover traveled more than 28 miles (45 kilometers) by the time it reached its most appropriate final resting spot on Mars – Perseverance Valley.
"For more than a decade, Opportunity has been an icon in the field of planetary exploration, teaching us about Mars' ancient past as a wet, potentially habitable planet, and revealing uncharted Martian landscapes," said Thomas Zurbuchen, associate administrator for NASA's Science Mission Directorate. "Whatever loss we feel now must be tempered with the knowledge that the legacy of Opportunity continues – both on the surface of Mars with the Curiosity rover and InSight lander – and in the clean rooms of JPL, where the upcoming Mars 2020 rover is taking shape.
Click here to read the full NASA release.