
University of Southern California's School of Cinematic Arts
University of Southern California's School of Cinematic Arts
Feature Story
Exploring the Stars Through Video and Board Games
Space games can reel in younger audiences, and even add to serious research.
At first glance, video and board games may appear as nothing more than pastimes — for students to kill time in between assignments, for example. But in recent years NASA and many other organizations are recognizing games as a way to engage younger audiences.
The benefits of exposing students to topics in astronomy through games are numerous. Games are a technology, or a medium already familiar to youth; and through the right "game mechanisms" or game design, they can entice users into repeated play while promoting learning opportunities in STEM (science, technology, engineering and mechanics). The challenge, however, is making sure the academics don't weigh down the gameplay and turn away the players.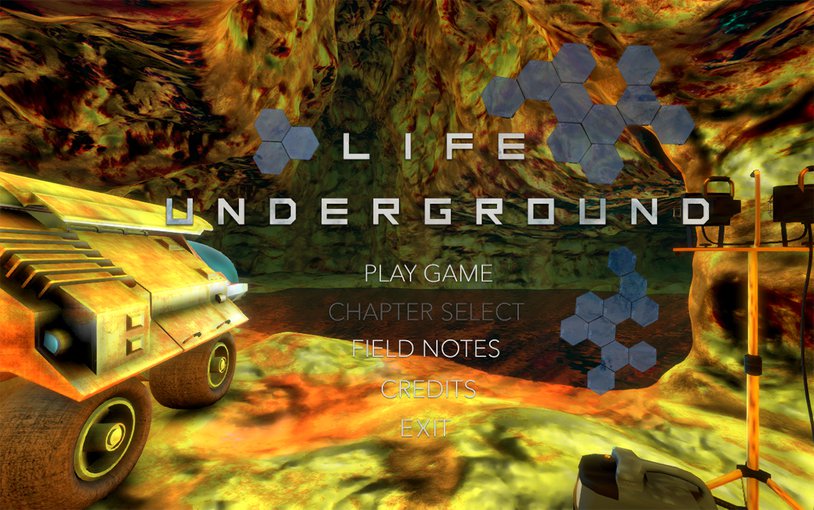 "I think to engage kids you have to find that balance between complexity and science, and I think the ideal is to not make a game that's overbearing in terms of its scope," said Efka Bladukas, co-host of the British video blog (vlog) No Pun Included that focuses on board games.
Games are almost as old as civilization itself but in many ways haven't changed much over the millennia: we still take turns, roll dice and read cards just like our ancestors did. It's easy these days to find space board games — both "American style" (emphasizing the experience of play) and "European style" (emphasizing logic and strategy) — even in typical toy stores. There are board games for famous franchises, such as Star Trek and Battlestar: Galactica. And sometimes there are variations of games set in space, such as Settlers of Catan, a renowned European-style board game where players are settlers trading resources to survive.
Educational games, however, are somewhat more difficult to find, especially in the relatively new and specialized field of astrobiology. That said, there are examples. Through the NASA Astrobiology Institute (NAI), the NASA Astrobiology Program has supported the development of an educational game called Life Underground, where students play the role of a scientist investigating a subsurface environment to search for and characterize microbial life. The game is in now in the final stages of production, and the team behind Life Underground at the University of Southern California's School of Cinematic Arts recently put out a call for educator reviewers to test the software.
A second example is Astrobiotica, a Portuguese astrobiology game that has been used in a handful of secondary schools for the last 15 years. The board game teaches students about the field's history, and has them use cards to support competing theories of life's origin on Earth; that it was imported from space (exogenous model), or that it arose from non-living Earth biology (endogenous model).
The co-creator is biologist Francisco Carrapico at the University of Lisbon in Portugal, and Telma Rodrigues, an educator at Emidio Navarro Secondary School in nearby Almada, Portugal. The two have long-standing collaborations in education and biology and have aims to introduce astrobiology education across all Portuguese secondary schools.
"I love the theme of astrobiology because my students never heard about it," Rodrigues said. "I try to say the word 'astrobiology' and they come up with some ideas about what it means — some of them wrong ideas — but it leads them to the real thing and the science."
While students learn astrobiology they unwittingly pick up the skills needed to be a scientist, particularly teamwork, Carrapico added.
"I believe the cooperation can be used for other lab materials in class," he said, noting that the students are also conducting experiments that simulate life's origins.
University of Arizona planetary scientist Dante Lauretta has designed and shipped two space board games (Xtronaut and Constellations) through his UofA spin off company Xtronaut Enterprises. His day job is serving as principal investigator of NASA's Origins, Spectral Interpretation, Resource Identification, Security, Regolith Explorer (OSIRIS-ReX mission), a mission to bring samples from asteroid Bennu back to Earth. On the side, he handles the logistics of game design, distribution and promotion for Xtronaut Enterprises.
Xtronaut is a space exploration game that cites real space hardware (such as Falcon 9 rockets) to get players to different locations in the Solar System. The newer Constellations, which is just being released, teaches budding astronomers about the stars that make up the main (scientifically approved) constellations in the sky. An added wrinkle to the gameplay is the introduction of supernovas as random events that can create new stars that act as wild cards in the game.
"As you get better at the game you're also learning the types of stars in the sky," he said. "There are fun facts on every card. So while you're waiting for the next player to take their turn, it tells you about the size of the star, or the temperature of the stars or even pop culture, such as 'This star was mentioned in Planet of the Apes.' "
Bladukas, of No Pun Included, also points to several other board games that could be educational (not all games are designed that way, he said). First Martians simulates the experience of being the first team on Mars with a special focus on dealing with equipment breakdowns. Terraforming Mars is a competitive game that talks about how to introduce lifeforms to make the Red Planet habitable, although Bladukas said it isn't very scientifically rigorous. Meanwhile, High Frontier teaches players how to launch a rocket into space, although Bladukas said the gameplay is more like executing instructions from a manual than an authentic game experience.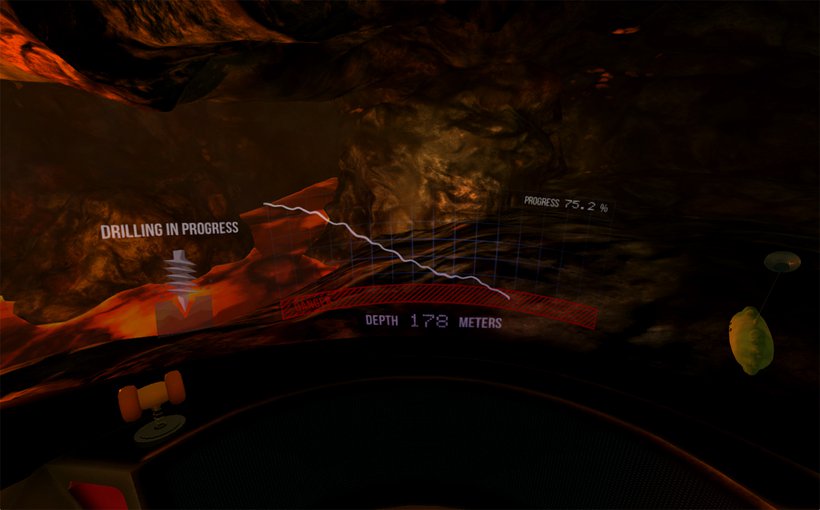 Space video games
Since the advance of arcade games in the 1970s, video games have become a sophisticated approach to simulating space and other environments. Usually space games are about exploration and battles, though sometimes they straddle the fence of believability. The newly released Mass Effect: Andromeda, for example, delves into terraforming other worlds, but with the use of fictional alien technology.
In Kerbal Space Program, players build a rocket from the ground up, try to launch it, likely watch it explode, and then try again until they succeed. You can also navigate space with rockets. The game uses real space physics for players, making it unusual among video games.
"You basically get a handle on how rockets and fuels actually work. It's the same thing when you drive. You don't really think of the physics of the tires of the road. When you've really learned to drive, the car has become – in a way – an extension of your body. What video games do is translate theory into working knowledge," says Scott Manley, a Silicon Valley software developer who runs the Astronogamer YouTube channel in his spare time.
If you want to casually visit different locations in the Universe without bothering about physics some options are Space Engine or the older (not as updated) Celestia.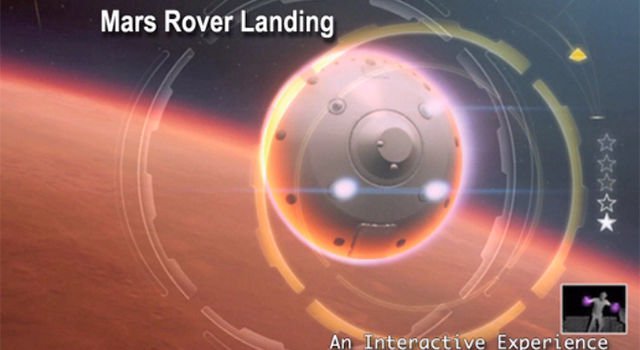 Video game and science collaborations
NASA makes few video games by itself, although it has found great success with the Angry Birds collaboration. The game uses physics to launch birds against evil pigs who are trying to steal eggs. There is a space version of Angry Birds available, including a Beak Impact update that discusses NASA's work searching for asteroids in the Solar System.
In 2010, NASA released Moonbase Alpha, a simulation game where explorers must restore critical life support systems on a lunar base following a meteor strike.
In 2012, NASA released the Mars Rover Landing game for Microsoft's Xbox 360 platform shortly before the Mars Curiosity rover launched. Players used a Kinect device to map players' bodies onto a screen as they safely bring Curiosity through the atmosphere and to the Martian surface. This short game is more than a fun experience for players. It also helps advance the development of robots that are more intuitively aligned with their human operators, who must move, say, the robot's hands or body.
"We always look to new technology in the industry and talk with our commercial partners to see if we could leverage ways to make it work," said Victor Lau, developer of Mars Rover Landing.
Also focusing on the Mars Curiosity rover is NASA's free Mars Rover Game, a two-dimensional, retro-style game developed for smartphones and desktop computers. Here, gamers drive a pixelated Mars rover up and down hills to search for water while trying to avoid crashing into craters. In a similar vein, NASA has a slew of simple, app-based games available at https://spaceplace.nasa.gov/menu/play/, covering topics related to astrobiology, as well as other areas of space science relevant to NASA missions and research.
Scientific research is also a part of Eve Online, an online multiplayer game by CCP Games where players colonize fictional space worlds. A few months ago, CCP announced that members could help in the search for actual exoplanets in cooperation with the University of Geneva and Swiss citizen science startup Massively Multiplayer Online Science (MMOS) using data from the CoRoT space mission, which operated between 2006 and 2012. Part of CoRoT's mission was searching for exoplanets. The Eve player analysis is generally performed during loading time.
"Astronomers benefit from the citizen science effort of the analysis of hundreds of thousands of light curves. The aim of the project is to find exoplanets in the CoRoT dataset that have been missed by automated approaches," said Attila Szantner, CEO and co-founder of MMOS.
He added:
"For researchers it is a invaluable opportunity for science outreach. And many players tell us about the thrill they feel when submitting a classification, knowing that they have the possibility to actually discover a new exoplanet."
This is only the latest in MMOS' Project Discovery series. The first project, Human Protein Atlas, had players analyze microscopic images of human cells. In just one year, players submitted 33 million classifications; meanwhile a scientific paper is in the works.
While video games and board games must primarily entertain their audiences, these collaborations do show that science and education can happen simultaneously. The importance of gaming will increase very shortly when virtual reality and augmented reality hit the mainstream; it's a technology NASA already uses for public outreach in some museum exhibits, such as Destination Mars at the Kennedy Space Center. Soon, that same tech will be commonplace in American homes.
Related
Middle School Teacher Reviewers Needed – Online Astrobiology Game