
Program News
Complex Organic Compounds Formed Where Stars Are Being Born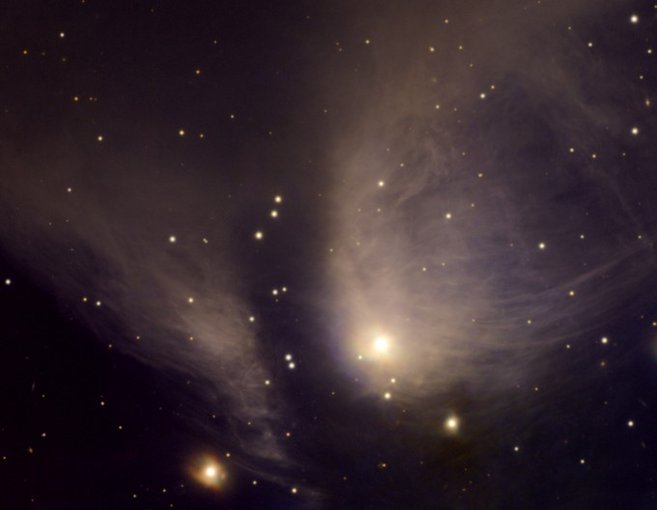 In a recent seminar for the Prebiotic Chemistry and Early Earth Environments Consortium (PCE3), scientists discussed surprising findings about the origins of organic molecules in star forming regions of space.
Organic molecules are complex molecules primarily composed of carbon, and they are building blocks for life as we know it. Complex organics are not life, but they are needed to build other complex molecules that are necessary for life, such as DNA and RNA. Because of this, astrobiologists have long been interested in the sources of organics in interstellar space and how they could be delivered to planets like Mars and Earth.
Samantha Scibelli and Yancy Shirley (both of the University of Arizona) used over 700 hours of telescope time at the Kitt Peak observatory in Arizona to study the presence and nature of complex organics in a rich star-forming region known as the Taurus Molecular Cloud. They found a range of complex organics in starless or pre-stellar cores within the Cloud. Surprisingly, the work shows that complex organics appear in star forming regions much earlier than previously thought. The prevailing theory suggested that these molecules would form in the hot core of a collapsing interstellar cloud (which will one day become a star). However, Scibelli's work shows that they also appear earlier within cold, prestellar cores that have yet to undergo the star-forming and heat-generating process of collapse.
Samantha Scibelli is a PhD candidates at the University of Arizona and discussed this work in her talk "Probing the Prebiotic Chemistry of Early-Stage Star and Planet Formation" as part of the PCE3 Seminar Series. The Prebiotic Chemistry and Early Earth Environments Consortium (PCE3) is a NASA Research Coordination Network (RCN) focused on the origins of life.
Click here to read more about this research from Many Worlds.
---
The Many Worlds Blog chronicles the search for evidence of life beyond Earth written by author/journalist Marc Kaufman. The "Many Worlds" column is supported by the Lunar Planetary Institute/USRA and informed by NASA's NExSS initiative, a research coordination network supported by the

NASA

Astrobiology Program. Any opinions expressed are the author's alone.