
Feature Story
Barbara Sherwood Lollar Named to Order of Canada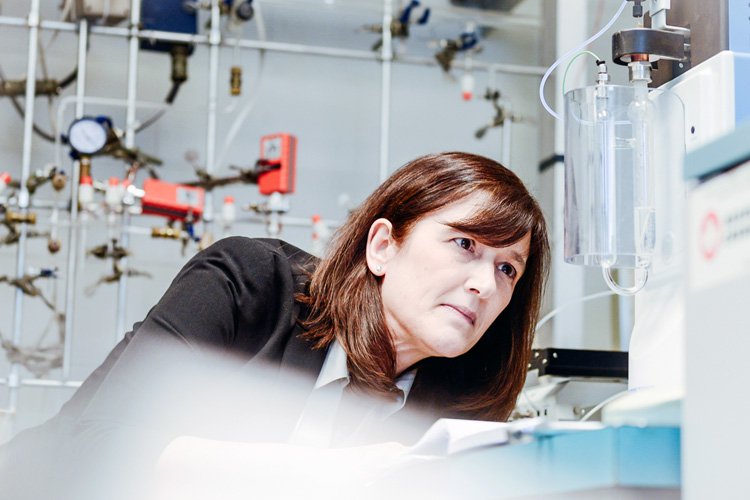 Geochemist Barbara Sherwood Lollar, professor of Earth Sciences at the University of Toronto and a past affiliate of the NASA Astrobiology Institute, has received the status of Companion of the Order of Canada, the highest level of honor for the Order. She is recognized for "revolutionary contributions to geochemistry, notably in the development of innovative mechanisms for groundwater remediation, and for her discovery of ancient fluids that hold implications for life on other planets."
The ancient fluids are a reference to water trapped beneath the Earth's surface released through mining fractures, which Sherwood Lollar and her team discovered and dated back to the Precambrian era and found to contain the chemical potential to support life. The team's discovery has expanded into research on how microbial life might be supported in underground water environments on both Earth and Mars.
Sherwood Lollar's development of stable carbon isotope analysis of groundwater has helped with tracking contaminants and figuring out strategies for environmental protection, and she coauthored a guide for the US Environmental Protection Agency. Sherwood Lollar continues to lead the geochemistry team in the Stable Isotope Laboratory at the Department of Earth Sciences at the U of T.
More information about her work and the Barbara Sherwood Lollar Research Group is available at: http://bsherwoodlollar.weebly.com/.
Information about the Order of Canada is available at: https://www.gg.ca/document.aspx?id=16500.