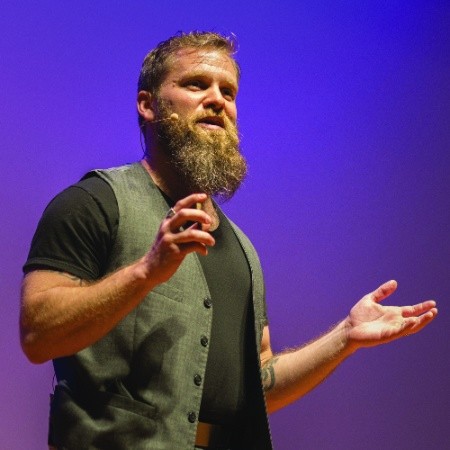 Graham Lau
Host
Dr. Lau is a communicator of science and a geomicrobiologist. His graduate research has focused on characterizing the geochemistry and mineralogy of sulfur-rich deposits and alteration features at the Borup Fiord Pass sulfide spring system in the Canadian High Arctic. This has included detections of unexpected and rare forms of elemental sulfur (beta- and gamma-cyclooctasulfur) as well as an exotic form of hydrated sulfate carbonate (rapidcreekite) in the Borup system.

Graham is interested in determining the role that biology may play in the formation of these rare mineral forms as well as what these findings may mean for the search for extraterrestrial life on worlds such as Mars and Europa. Furthermore, Graham specializes in sharing science with the public; from public talks and blogging to museum exhibit facilitation, Graham has found a variety of methods to communicate science with people of all ages and backgrounds.
Sanjoy Som
Host
Dr. Som is a scientist, engineer, and social entrepreneur passionate about space exploration and astrobiology, and how these disciplines can increase STEM awareness and excitement among the public. To translate this passion into solutions, he founded and is the CEO of the 501c3 non-profit Blue Marble Space.
Equipped with degrees in both engineering and physical science, and certificates in astrobiology and innovation & entrepreneurship, Dr. Som is a versatile Earth system scientist and aerospace engineer interested in interdisciplinary approaches to scientific problems. He has substantial geological field work and numerical & geochemical modeling experience, and has been actively involved with NASA space biology payloads as a systems engineer. With a passion for science communication, Dr. Som strives to bring the wonders of science to the interested public. In 2018, he joined the first cohort of scientists selected by the American Geophysical Union as "Voices for Science" ambassadors.
His current research activities includes understanding the physical properties of the Earth's ancient atmosphere using geological proxies, and quantifying the link between environmental geochemistry and bioenergetics.
Sarah Treadwell
Production Assistant
Sarah is a professional communicator of science with a passion for astrobiology. She is currently pursuing a Masters of Science in Communication and holds a Bachelors of the Arts in English and Writing. She is the host of "Cosmic Waves with Space Case Sarah" on IRoc Space Radio, a live radio station on the iHeart Radio platform. She is the Principal Science Writer for Blue Marble Space Institute of Science and volunteers as a Solar System Ambassador for NASA/JPL and conducts outreach to the public on current and upcoming missions. Sarah is also an avid camper and adventurer. She is a certified scuba diver and recently returned from a trip to Nepal to hike to Mount Everest base camp. She lives in Rockford, Illinois with her two amazing kiddos and two dogs.
Mariam Naseem
Production Assistant
Mariam brings a multi-disciplinary background to the space sector, having worked as a consultant, technology strategist, business development manager, and engineer. She has a BSc. in Electrical Engineering from UT Austin and an MBA from the University of Toronto. Mariam is currently a Visiting Scholar at the Blue Marble Space Institute of Science where she is exploring her interest in astrobiology and science communication.
Anurup Mohanty
Production Assistant
Anurup is an undergraduate student exploring various avenues in astrobiology. When he's not working on multidisciplinary projects focused on microorganisms thriving in extreme conditions, he can be found traveling and exploring new places (or daydreaming about them). As a Visiting Scholar at Blue Marble Space Institute of Science, Anurup is involved in science communication to share his passion for science by giving presentations and writing articles for the public.