Dawn Sumner

University of California, Davis
About
Microbialites were likely the first biological communities on Earth. Understanding them allows us to ask and answer questions about the evolution of communities, complex life, and the role that environment plays in community structure and composition.
Sumner's lab group is currently addressing these topics through their work in the lakes of McMurdo Dry Valley in Antarctica as well as on Archean microbialites.
Visit Dawn's blog on 14 days in the Antarctic and her blog on being a science team member on NASA's Mars Science Laboratory, Curiosity.
NAI Project Collaborators
Publications
(no authors found) (2008). Science Priorities for Mars Sample Return. Astrobiology, 8(3), 489–535. doi:10.1089/ast.2008.0759

See Project

Summons, R. E., Amend, J. P., Bish, D., Buick, R., Cody, G. D., Des Marais, D. J., … Sumner, D. Y. (2011). Preservation of Martian Organic and Environmental Records: Final Report of the Mars Biosignature Working Group. Astrobiology, 11(2), 157–181. doi:10.1089/ast.2010.0506

See Project See Project See Project See Project See Project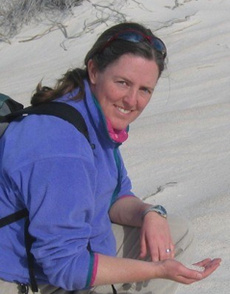 Past NAI Teams