Malcolm Love
FameLab UK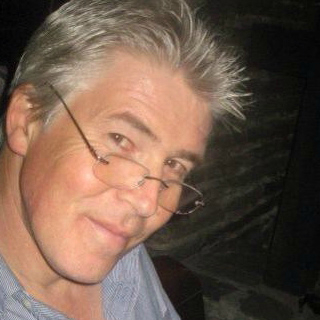 Although a specialist in science communication and public engagement, Malcolm has a wide range of other clients. They include: CEOs, MPs, local politicians, academics and campaigners. He provides support for numerous organisations including charities, government organisations, the church and international festivals.
Before joining the BBC staff in 1988 Malcolm had been a freelance journalist in Central America (Nicaragua and El Salvador). He worked for the BBC as a producer (and occasional presenter) in London, Cardiff and Bristol where he became senior producer for features and documentaries. Since going freelance in 1997 Malcolm has made many more programmes for the BBC and other outlets. This experience has enabled him to work with many well-known contributors including (among many others): John Cleese, Midge Ure, Anita Roddick, Alexei Sayle, Claire Rayner, Brian Redhead, Ian Hislop, Amy Tan, Armistead Maupin and Isabel Allende.
As a specialist in the public engagement of science Malcolm runs workshops in the UK and internationally, helping scientists and engineers to better engage with the media and the public. Malcolm conducts media interviews and chairs events.
He was a coach and (along with Prof Robert Winston) a permanent panel member for the selection of the Engineering and Physical Sciences Research Council's (EPSRC) Senior Media Fellows programme. He is an associate lecturer in 'Broadcast Science' part of a Masters degree course in Science Communication (University of West of England, Bristol). Malcolm also taught science communication for 13 years at Birkbeck College, London. He regularly speaks on this and other subjects in the UK and abroad.
He is chief trainer for 'Famelab' and 'Famelab International' running master classes in public communications. Famelab is a competition that encourages and trains scientists to be better communicators. The competition originated at the Cheltenham Science Festival and has now extended (via the activities of the British Council) to 26 countries and organisations around the world.